so before we hopefully will start to work:
i worked on some requests yesterday evening while watching "When Justice Falls" and "In Her Defense"... and somewhere in between i was (just) a little distracted by Marlee Matlin so i hit the wrong button and suddenly i got a very nice radial light effect. which wasn't the right thing for that request, but it brought me a new idea for some textures... *giggle*
as always:
~ please comment if you downloading, 'cause comments are ♥ ♥ ♥
~ please credit
lore_85
if you are going to use them
~ ♥ ENJOY ♥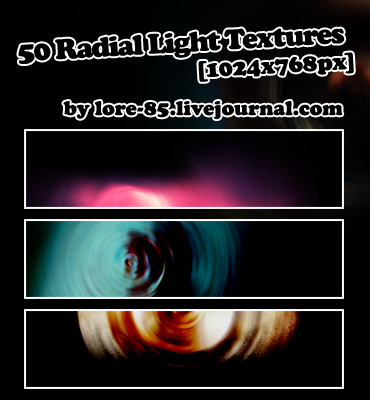 Download @
Mediafire
sadly i didn't finished any requests... but i will be out of town for the weekend visiting my parents and i'm pretty sure i will find time to work on this. 'cause from what i can see right now: this weekend will be nothing but relaxing... i have no plans for now. no partys or anything...!
so i think i will spend this weekend sitting in our garden, enjoying the sun, some cocktails and some new music i got and making a whole bunsh of arts...
so i will see you all next week *huggles*
xoxo
Lore
Current Mood:

tired