time to fill some small requests...
since i'm not hungry because of the amount of food i ate yesterday, i will spend my LunchBreak with filling some requests...
xoxo
Lore
Requested by
emberlunameadow
Buffy - The Vampire Slayer - Cordelia & Xander
i wasn't that creative the last days/weeks... i think the next crises is coming *LoooL*
but i hope you'll find something you can use for know... maybe i will give it another try later... if you want me to change anything, just let me know and i'll try what i can do... i wasn't sure about the high that i possible with that layout. so i make some 300x300px and some 300x400px... and i was stuck with that grea style... i really love the styles of grey they had... they were good to work with...
Requested by
blossom_starr
Icon Bases - Horses & Flowers
your request showed my how much i love doing bases... quick, easy and just fun... i love this...
and here they are... i hope you can find some use for them...
and by the way: i will never come any closer to a horse than that *LMAO* horses are scary...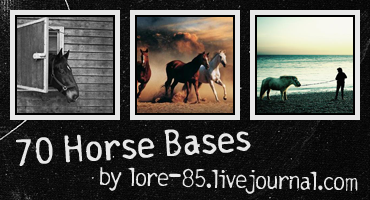 Download @
Mediafire
Download @
Mediafire
Current Mood:
busy