*NEW* Icons - Interest Icons
~ please comment, cause comments are ♥ ♥ ♥
~ please credit
lore_85
~ ♥ ENJOY ♥
sorry that it took me soooo very long...
i was totally busy the last weeks and i kind of lost my inspiration. again... :o(
these are not as good as i wished them to be, sadly.
but, i still have all the psd's so i can change colors, add and/or remove texts or whatever you want...
just tell me...
REQUESTED by
andraya
FANDOM: Pride & Prejudice, Bette Franke & Stock




REQUESTED by
butterfly_arts
FANDOM: P!nk, me and my friends




REQUESTED by
femme_slash_fan
FANDOM: Verbotene Liebe (Stella & Carla)







REQUESTED by
iris_steensma
FANDOM: Vera Farmiga & Mélanie Laurent



REQUESTED by
ladypadme
FANDOM: Models & Actors





REQUESTED by
mosaika
FANDOM: Emily Deschanel & David Boeanaz





REQUESTED by
paperwitch
FANDOM: Matthias Schweighöfer
REQUESTED by
littlesparrow85
FANDOM: Liv Taylor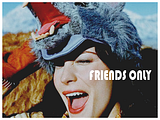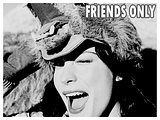 ..:: REQUEST MASTER POST ::..
| ANIMATIONS | BANNER | BASES | BRUSHES | HEADER |
| ICONS | SCREENCAPS | TEXTURES | TUTORIALS | WALLPAPER |
..:: Rules & Resources ::..
♥ comments are
LOVE
♥ please give
CREDIT
♥ do
NOT
hotlink ♥
♥ do
NOT
edit ♥ do
NOT
claim as your own ♥ textless icons are
NO
bases ♥
and the most important ♥
ENJOY
♥
♥
Resources
♥
..:: How to Credit ::..
Current Mood:
pissed off